Instructors: AVL Weaving School
Jannie Taylor
San Luis Obispo, California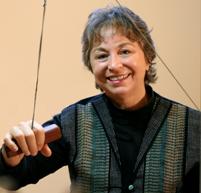 Jannie's fascination with textiles and handweaving began in the heady 1970's and has only increased in the intervening years. From the beginning she has been intrigued with the interplay of color, structure and fiber available only to the handweaver. "Sitting at my loom, throwing the shuttle and watching the amazing process of threads being interlaced into a textile that began as an idea in my head is still, after all these years, a joyful and amazing experience".
Jannie enjoys designing and weaving one-of-a-kind items that bring together color, fiber, and structure. She has twice earned the HGA award for "Outstanding Creativity and Craftsmanship in Weaving" and has also received the Complex Weavers' Award on two occasions. Her work has appeared in several weaving magazines.
Her philosophy as a teacher is to meet each student at their own level and help them achieve their goals in a relaxed, supportive atmosphere. She uses the proven educational techniques of demonstration, guided practice and review to help each student learn and retain as much as possible. Her goal is to provide weavers with the tools they need to turn their ideas into woven reality.