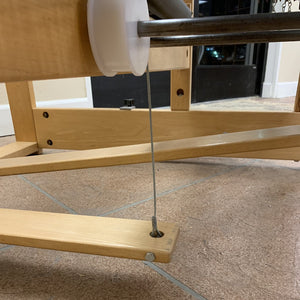 Treadle cables are the most common items that need to be replace on the loom because they endure the most wear. 
Choose the cable type
Provide loom serial number. 
Contact us if you have any questions or aren't sure which cable to get with your loom. 
Note: Some cables may require the use of a crimping tool for installation. If you don't have one we do have some available to rent. Contact us to learn more.